Westerville, an Ohio city split between Franklin and Delaware counties, is steeped in rich history and stories to tell. It's also infused with charm and offers a wide variety of things to do, including dining, shopping, entertainment, recreation, and more. It's also got outstanding schools, access to public transportation, and is an ideal place to live.
Westerville, Ohio, is most well known in history for its place in Prohibition at the onset of the 20th century. Home to the Anti-Saloon League, Westerville was a dry town for more than 100 years, until 2004. Today, there are plenty of places to grab a cold adult beverage in Westerville.
The area was initially settled around 1810 by people of European ancestry, although several cultures had inhabited it before then. Members of the Westervelt family moved to the area. One of them donated land for the building of a Methodist church in 1836. For that reason, the city was named for the family.
There was an ordinance in 1859 in Westerville that forbade the sales of alcohol in the city. Later, in the Anti Saloon-League, the leading force in Prohibition moved its national headquarters to Westerville from Washington D.C.
During the Antebellum era, quite a few of the Westerville homes became stations on the Underground Railroad. In the 1870s, the opposing opinions between pro and anti-temperance energies heated into a conflict that earned a reputation as the "Westerville Whiskey Wars."
Today, many stores and shops occupy the same buildings from the late 19th century.
Homes for Sale in Westerville
The Westerville City School District, the 12th largest district in Ohio, manages sixteen elementary schools, four middle schools, and three high schools. The district was named a high-performing school district by the Ohio Department of Education.
Newsweek Magazine has named each of the three area high schools among the country's best high schools.
The schools are also respected for their athletics and extracurricular opportunities.
There are a variety of secular and parochial private schools in and around Westerville, including Northside Christian School, Worthington Christian school, St. Paul Catholic School, Oakstone Academy, and more.
There's a private four-year liberal arts college, Otterbein University, a staple in the community since 1847. It was founded by the United Brethren Church, which has since merged with the Methodist Church, becoming the United Methodist Church, with which Otterbein University continues to be affiliated.
There's a whole lot of sunshine in Westerville, Ohio, for an average of 178 sunny days. That's a bit less than the country's 205-day average but creates comfortable summer temperatures well below 100. In July, the high temperatures hover at about 85 degrees.
The national average for annual rainfall is 38 inches. Westerville tops that by just two inches, measuring 40 inches of rain per year. It snows, too, to the tune of about 22 inches per year, just six inches fewer than the national average of 28 inches of snow per year. The rain, snow, and other elements equate to an estimated 136 days each year with measurable precipitation.
The city of Westerville does not operate its own public transit, but Westerville is encompassed in the service area of the Central Ohio Transit Authority, which operates five bus lines within the city.
For personalized service with door-to-door transportation, residents and guests can arrange for an Uber or Lyft.
There are two international airports in the vicinity: the Port Columbus International Airport 12 miles away or 26 miles to the Rickenbacker International Airport.
Living in Westerville, Ohio
Westerville spans an area of 12.4 square miles in Ohio's 43081 zip code. The area is home to 41,103 residents, among whom there's a comfortable annual median household income of $98,927, considerably higher than the state's median household income of $58,642.
Homes in the area hold median values of about $276,466, in contrast to the Ohio median home value of $157,200.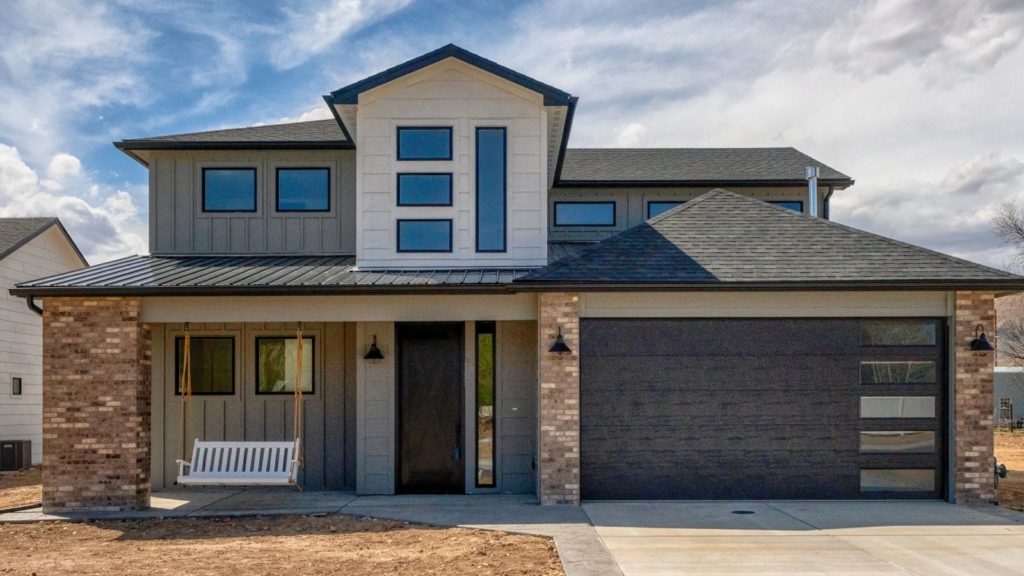 Many people move to the area primarily for its schools. Others, for its proximity to Columbus, while still maintaining a cozy lifestyle away from the chaos and congestion of inner-city life.
When you're looking to build your new lifestyle in Ohio's Franklin and Delaware Counties, consider exploring the possibilities in Westerville, Ohio.
Have Questions? Ask Luis!