Powell is a city founded on a strong sense of community pride and involvement. From supporting locally owned and operated small businesses to celebrating the many festivals held throughout the year, the residents of Powell invest themselves wholly in their coveted community.
The area is recognized as a safe, quiet, close-knit place to live near all the big-city action without being directly in it. The people of Powell are proud of their local police, fire department, and EMS, as well as their parks and schools.
The area of Powell has been inhabited for centuries, first by Native Americans, then by settlers at the onset of the 1800s.
During the 19th century, the settlement was called Middlebury, likey in relation to Middlebury, Connecticut. Today, you'll still find businesses and street signs referring to the city's original name.
The name changed again in 1850 to Hall's Corner for a deed owner who opened a general store. In 1857, it changed names again to Powell, in honor of the judge who approved the village's request to build an official post office.
Its first modern-day house was built in 1974 in a subdivision called The Retreat, the area's first subdivision. The Retreat offered luxurious living in custom-built homes on large lots, some of the largest lots in the city.
The Retreat and many of its sister neighborhoods developed in the 1980s are situated east of the Olentangy River. Today, new construction continues to create luxury custom homes in well-planned communities.
Students receiving public school education attend schools managed by the Olentangy Local School District, one of the most highly rated districts in the state of Ohio, receiving the highest rating of "excellent with distinction" on the 2020 Ohio Department of Education report card.
Locals are lucky to take advantage of a 5,000 square-foot branch of the Delaware County District Library, which offers thousands of books and a plethora of programming free for children and Delaware County residents.
There are 37 colleges within about 50 miles of the city, including Ohio Wesleyan University, Otterbein University, Ohio State University, and more.
The U.S. gets an average of 38 inches of rain per year. Powell tops that by an inch at just 39 rainy days annually. The area, at 23 inches of snow, receives less of the powdery white stuff than the national average of 28 inches. On average, there are 131 days in Powell with measurable precipitation.
Winters in Powell are cold, coming in at an average of just 20 degrees, well below freezing.
There's a bright side, though! The sun shines on Powell 178 days per year. That's not as many as the 205-sunny day average for the country, but it does generate comfortable summer temperatures of just 85 degrees, perfect for enjoying the wide array of outdoor activities the community has to offer.
Most residents rely on private transportation to get around town, but Uber, Lyft, and other rideshare services are available for personal, curb-to-curb transportation. 
There is public transit available via COTA, the Central Ohio Transit Authority. 
Most people in the area rely on the Port Columbus International Airport just 21 miles from town or drive 34 miles to the Rickenbacker International Airport.
Powell is known as being one of the most affluent communities in Ohio, recording a median annual household income of $158,000 per year, more than double the state's median household income of $58,642.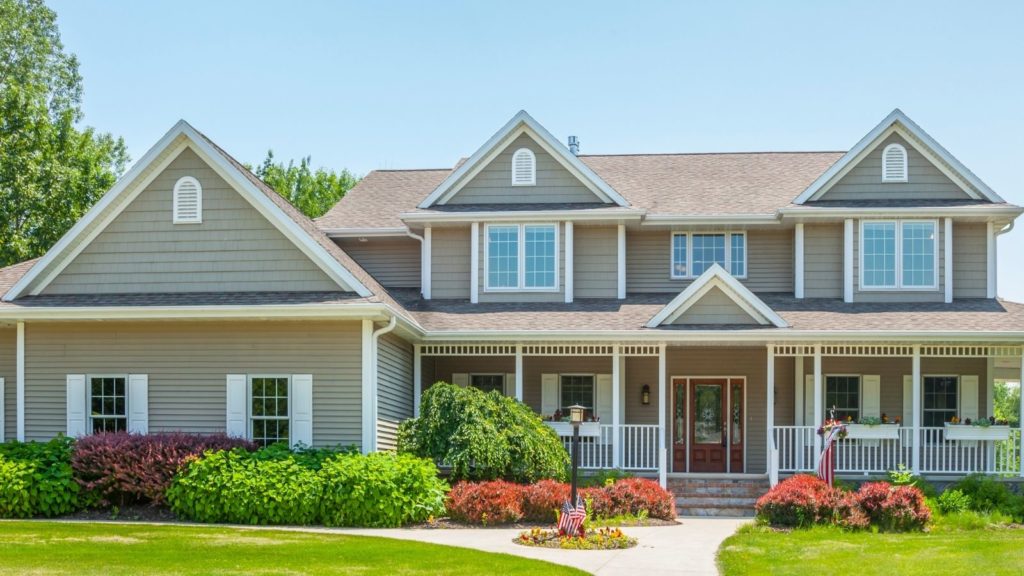 The area spans just 3.4 square miles and is home to a population of 13,375. 
There's an eclectic combination of older homes drizzled in nostalgia juxtaposed with custom, semi-custom, and new construction homes. Houses in Powel hold median values of $4409,632, also double the median home value in Ohio, which is just $157,642.
People choose Powell as a place to build a lifestyle by design. They choose the prosperous city for its close-knit feel and small-town charm. They enjoy being active parts of their community, celebrating together at several festivals and special events throughout the year. They also love the area for its high value on education, with the area housing some of the state's highest-rated schools.
When you're ready to craft your ideal lifestyle in Ohio, take a look at the features and amenities offered by the city of Powell.
Have Questions? Ask Luis!